We may never look at socks the same way again after the World's most important social media campaign #cockinasock, took the internet by storm this week.
At first, I was curiously baffled by why a handful of men had put their cocks in a sock and had shared their pictures on Instagram and Twitter on Friday. It quickly became clear they were participating in a social media campaign started by Facebook page Cock-In-A-Sock, which quickly spread like wildfire in the UK on Friday.
The latest viral trend is intended to raise awareness for testicular cancer. The campaign was inspired by a similar project that has already raised millions of dollars for the British nonprofit Cancer Research UK by asking women to post photos with no makeup.
#Nomakeupselfie has raised awareness for breast cancer, and this is just an idea to generate a little bit of hype for the guys," says Siobhan Watton, who is working on the campaign with her cousin James Brown. "Our granddad is suffering from prostate and testicular cancer now. We want to raise awareness since male cancers don't get talked about as much as women's."
Today, there are over 19,000 #cockinasock hashtags on Instagram. Following our first article which broke the story to the world, we have collected a second round of the hottest photos currently making their way around Instagram. Enjoy!
Hockey player Lane Edel shared this sexy photo on Instagram: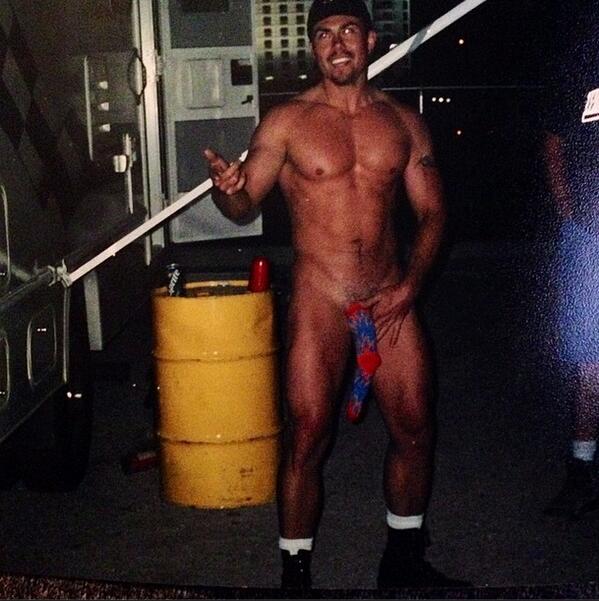 So what's next? #CockInAHat???